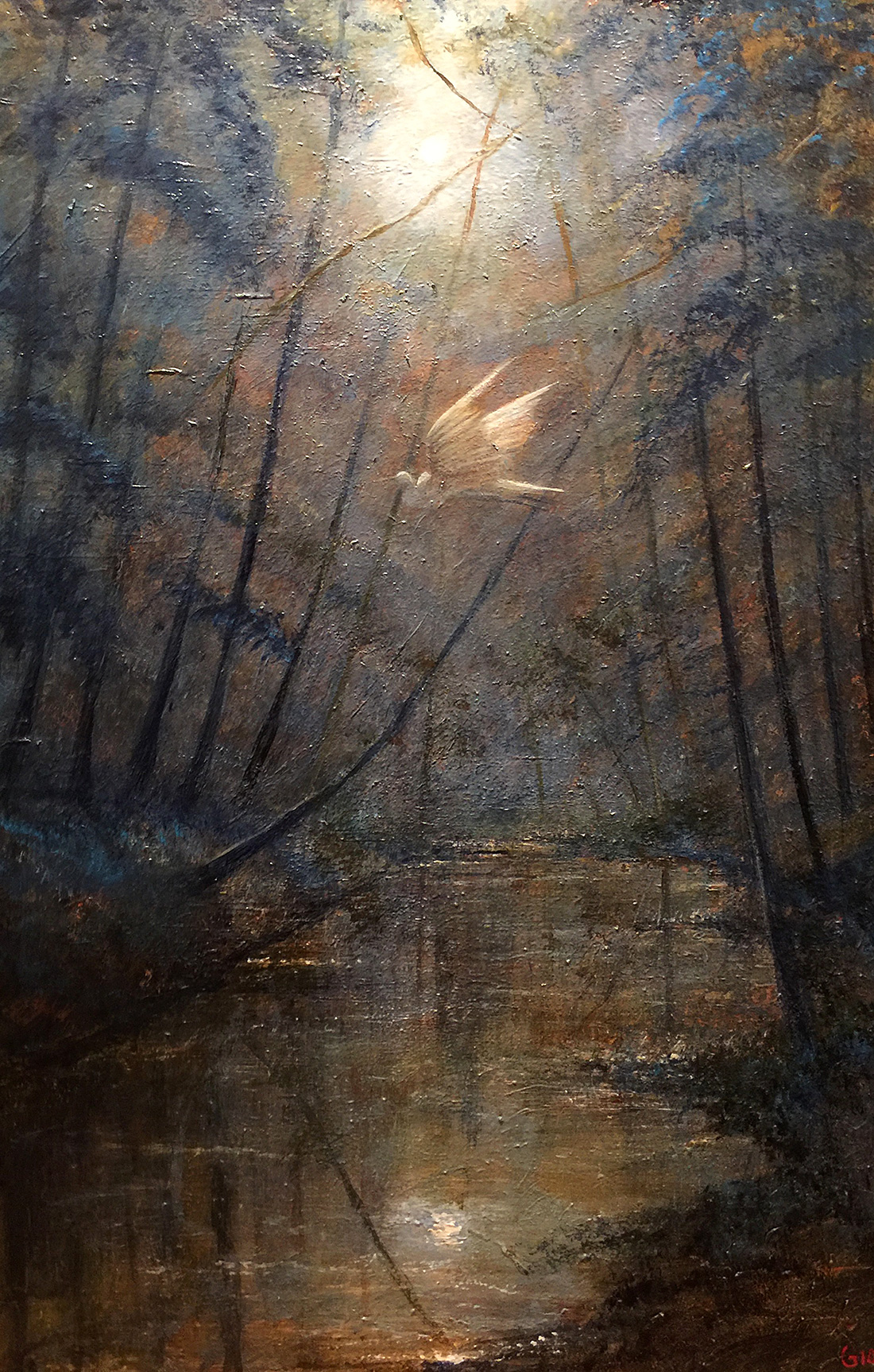 Watched the thin crescent descend into ether tonight. Another lunar cycle has begun.

Tonight. I can't say why. I keep staying awake so as not to be asleep. The day was good. Full in surprising, simple ways. To sleep means… it's done. So. I hang on. Remembering an hour ago. A moment ago. Don't leave…

The days. What we have. Days. Leaking by. Lately they float. Temperatures that disagree slightly then wrap around skin. Just to say hello. Reminding of the possible. And it's all possible.

I loved this day. Dark. Rainy. Cold. Sweet. Walked the poodles 3 times. Many miles. We all got wet and full of late winter in Tallahassee.

Late this evening I spent time walking in the moonlight. Still air. Tired sounding crickets and some distant motors absorbed by the night. Moonlight. Nothing like it.

Everything is ok.
Everything is ok.
Planet spinning.
Sky working magic.
Troubles abound.
Yet everything's ok.
Dream. Sleep.
It works out.